About Me
Lillian-Juda Leonard-Beach

I am a Blogger, web & graphic designer, girlfriend, student, model, nurses aid, night owl, friend of 420, activist, Catholic, Buddhist, yoga follower, survivalist, friend, daughter, Canadian, Atlantan, strawberry blonde spaz, with a kind heart.
View my complete profile


Wednesday, May 19, 2010
Yay another week of Social Parade
Sorry for being out of touch. I am working on a wonderful new vector layout for the blog.
Keep checking back! I may be a little slow on updates, but all in the way in progress. I am also getting a new giveaway together!!! So welcome, and come back! LOL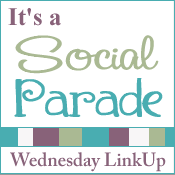 Blog Archive